by Elspeth MacArthur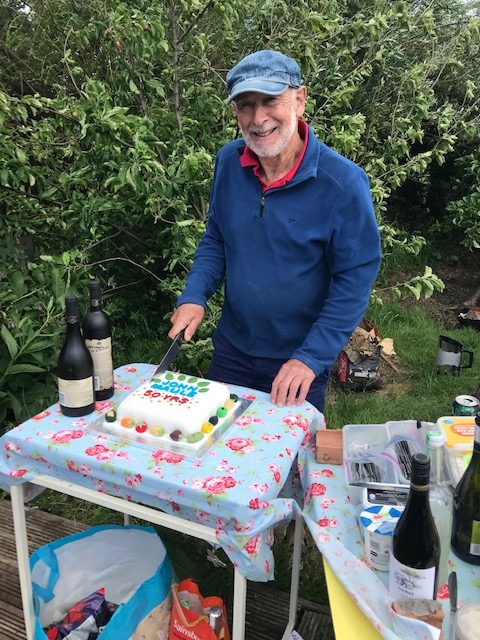 The bunting was up for a special summer BBQ on Saturday 18 June to celebrate John Maule's 50 years as a plot-holder at Craigentinny – it is some record and we wonder who else in the Edinburgh allotment world can match it?
Our ace BBQ team fired up the coals and off we went. The sun came out and the rain stayed away and there were lots of stories, many reminiscences, jokes and, of course, a cake.
So, a big thank you to John, and thanks too, to everyone else who made it such a lovely event – we hope the pictures here provide a reminder of a great afternoon!
Being a mere infant when he acquired the plot – in the days when there was no waiting list at all and, indeed, the lucky applicant could be asked how many plots he or she would like to have (several of those present fainted at this point) – there was much to marvel at.  To read more about the life of a plot-holder from 1972 -2022, you can read about it in an article John wrote a little while ago which you can be found here (Craigentinny Allotments in the 1970's – Craigentinny Allotments  John has been a source of strength and commitment on the site, welcoming and helping many of us with much shorter allotment careers. Most recently, we discovered that his many talents include that of stone carving, when he produced the beautiful slate memorial to our friend Tom which was recently placed beside Tom's tree.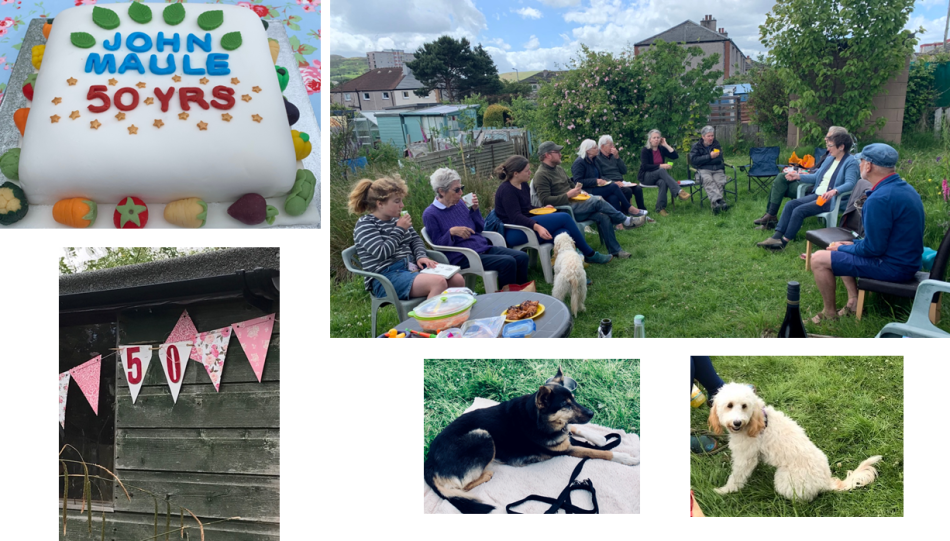 Thanks to Elspeth MacArthur and Laurel Wheatley for photos